Case Gard P-50 9M by MTM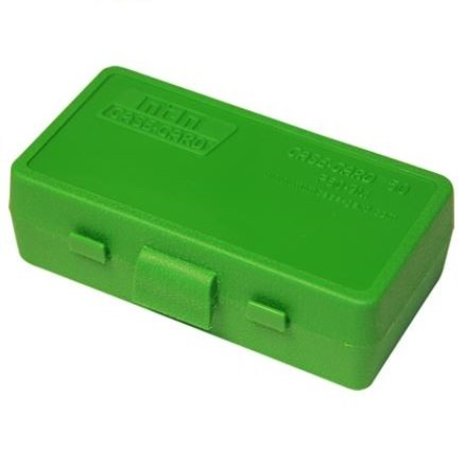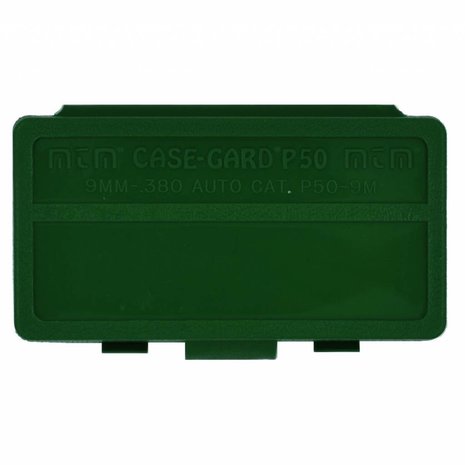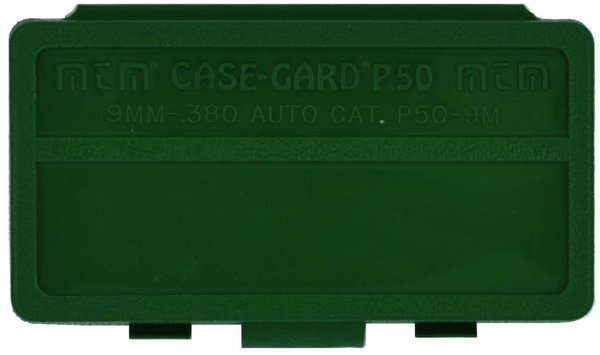 Product description
MTM Case Gard P-50 9M
This is the ideal ammunition box for storing your ammunition, suitable for storing 50 pieces of ammunition. The ammunition boxes are made of virtually indestructible polypropylene, which will not bend, break, expand or shrink. MTM Case-Gard hand gun ammunition boxes are the first choice of hand gun enthusiasts around the world.
The mechanical hinge has a life span of at least 25 years. The Snap-Lock protects the contents against accidental opening of the ammunition box. Textured finish prevents scratches on the surface and gives a good grip. Each Case-Gard 50 ammunition box comes with a marking label for data recording.
All MTM Case-Gard ammunition boxes are made locally in Dayton Ohio USA.
The P-50 9M is suitable for the following calibres:
9mm
30 Luger
32 S&W
380 ACP
9mm Makarov
Max. OAL= 1.22"