Replay 10 Magnum IGT by Gamo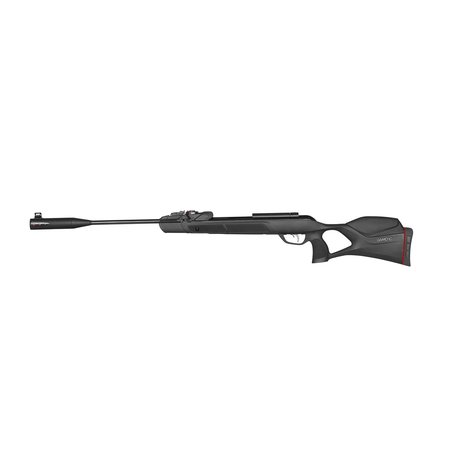 Product description
Ten shots, no reloading and 45 joules of pure power with the new 10X GEN2 technology and horizontal magazine feed, the Gamo Replay 10 Magnum GEN2 is lighter, more compact and low profile.
The second-generation 10X offers smooth operation and improved accuracy, making Gamo's most powerful Multishot air rifle even more enjoyable.
Gamo's 10x GEN2® technology usage:
Faster Shooting Rhythm: This innovative, fast-reloading technology is ideal for both time trial target shooting and hunting disciplines.
Improved autonomy: Forget about desperately looking for a pellet in the most crucial moment of your hunt. Prepare for your trip, carry as many 10-round magazines as you need and focus on the things that really matter.
More dynamic and enjoyable hunting: Forget the desperate search for a pellet at the most crucial moment of the hunt. Gamo's 10-shot rotary magazine is ready to load when you need it most.
Product specifications
Brand

GAMO

Productstatus

New

caliber

5.5mm

Powersource

IGT

Energy (in Joule)

45

Velocity (m/s)

380

cockingsystem

Break Barrel

Magazinecapacity

10

Safety

Yes

Weight (gram)

3400

Total length

121 cm

Sights

Open Sights

Including scope

No

Mounting rail

11 mm dovetail

Stock

Ambidextrous

Stock material

Synthetic
Show more
Show less