AIMPOINT ACRO C-1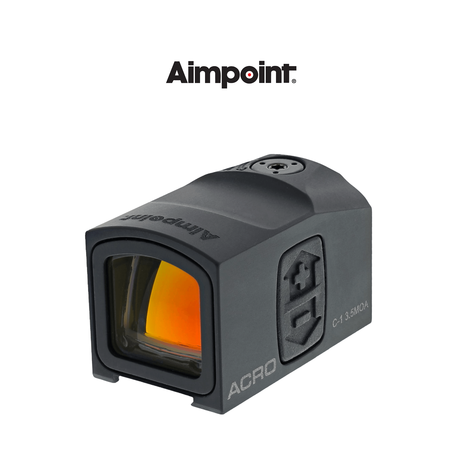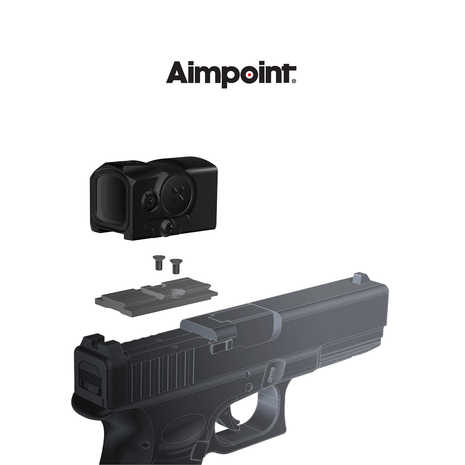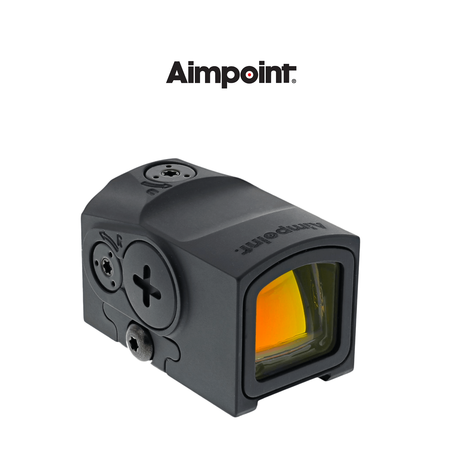 Product description
The Aimpoint® Acro C-1 (Advanced Compact Reflex Optic) is with its minimal size the smallest enclosed red dot sight system on the market.
Acro C-1 is developed and optimized for use on optic ready pistols in combination with an Acro adapter plate. However, the wide range of available mounting solutions for the Acro series makes it an all-round sight that can be used on several weapon platforms.
The enclosed system makes it reliable and operational in any weather conditions, this small optic has proven to lead in ruggedness and reliability.
It is a lightweight, low-profile optic that provides fast target acquisition and an unlimited field of view for hunters as well as sport shooters.
Optimized for pistol and applications which require a low profile red dot system
The only fully enclosed system in its size on the market
Designed for direct integration in combination with adapter plates onto optic ready pistol slides
1.5 years battery operation on position 6 of 10
Battery installation while optic is still mounted on weapon
3.5 MOA
NVD compatible
Submersible to a depth of 5 m (15 ft)
Temperature span -30 °C to +60 °C