SR737 Tumbler Nano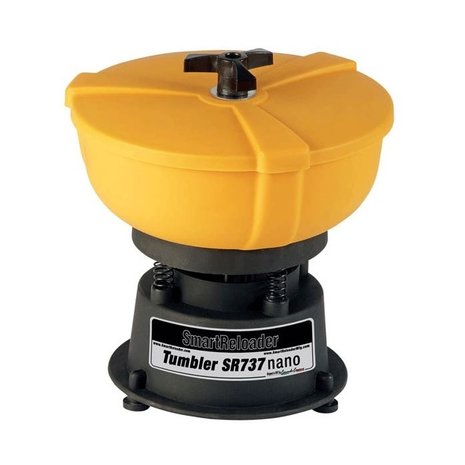 Product description
SmartReloader SR737
Tumbler Nano The SR737 Tumbler Nano is the right solution for most reloaders that also care about energy consumption, who do not want to waste money on media that is only used to fill the bowl of the tumbler and that have limited space at home.
Do you really need a tumbler that is suitable for cleaning 600 cases of 9 mm? Think about it and consider how much money you could save by buying the Tumbler Nano, how much media you would save and especially the electricity that a larger and unnecessary tumbler will consume.
SR737 Tumbler Nano is as good as its big brother, but has so many advantages that you can recoup the costs quickly after you have used the tumbler only a few times.
The heavy lid has an internal seal that prevents the dust from flying away. The contents of the drum give room for cleaning 300 9 mm or 125 .223 cases.