Spinner Target Double Round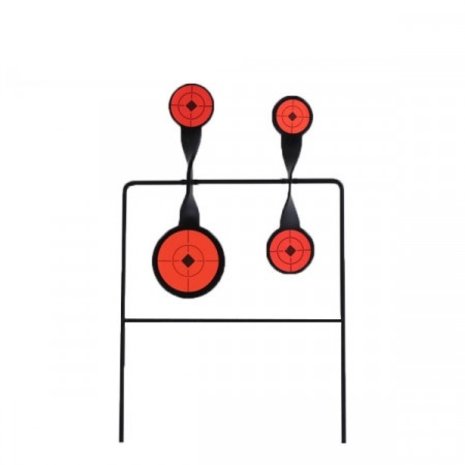 Product description
This shooting target is made of 5mm sheet steel and durable. The height of the target is 45cm high and 27cm wide. You can simply insert the target into the ground and use it immediately.
The round targets you shoot at are 9cm, 6cm, 5.5cm and 5cm in diameter.
Spare stickers are also included with this set.