Classic TM ammunition by GECO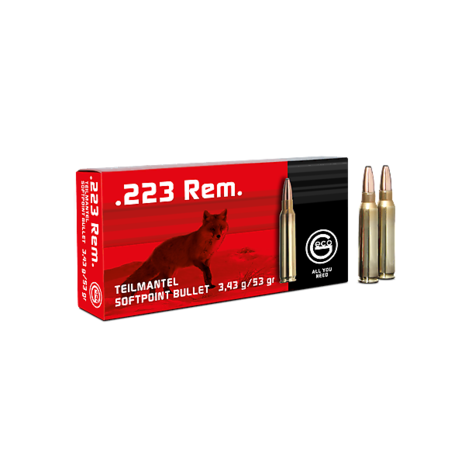 Product description
This jacketed softpoint cartridge is extremely reliable and can handle many different hunting situations.
The thin-walled bullet deforms quickly and adapts to the resistance the bullet encounters.
This cartridge is suitable for medium game from deer to small boar.
Because this cartridge deforms quickly, there is not always a exit wound and the venison remains better intact.
This Article is subject to a legal restriction
Product specifications
Brand

Geco

Caliber

.223 Rem.

Bullethead type

Soft Point

Bullet type

Jacketed

Lead-free

No

Velocity (m/s)

841 @100m

Energie (joule)

1203 @100m

Bulletweight (grain)

53

Packed per

20
Show more
Show less