Bullseye Zero Recoil Mount by Diana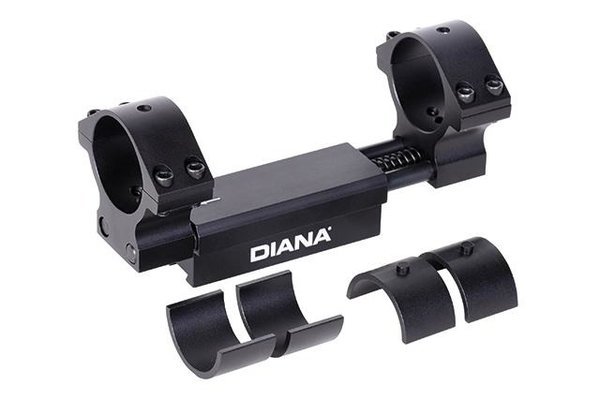 Product description
The Diana Zero Recoil Mount is made to absorb the recoil of powerful air rifles and thus protect the rifle scope.
This set is suitable for rifle scopes with a diameter of 1 inch and 30mm, and can be mounted on a dovetail of 9-11mm. The mount is equipped with a large "stop" pin to mount the mount firmly on the rifle.
Perfect for using a cheaper rifle scope on a powerful air rifle.
Diameter: 30 mm and 25.4 mm
Weight (grams): 217 grams
Mounting height: High
Type: 1 piece