CZ P-09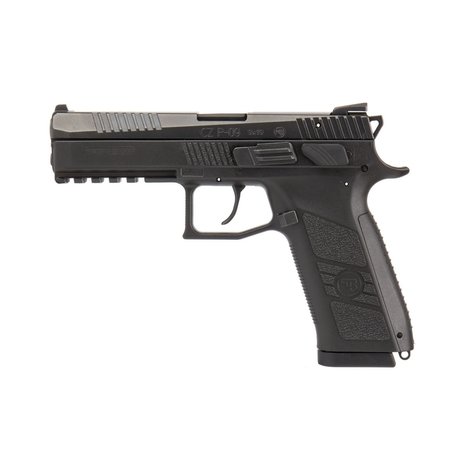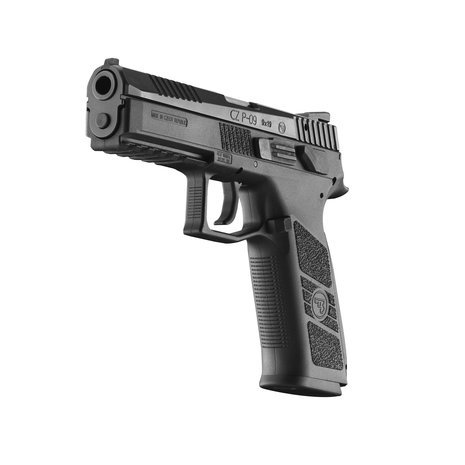 Product description
Innovative materials
A modern, mechanically and thermally extremely stable glassfibre-reinforced polymer has been chosen for the frame of the CZ P-09. The new surface finish of the slide, barrel and other minor parts markedly increases the weapon's resistance to any mechanical damage as well as to corrosion.
Shooter's comfort
Drawing the gun, aiming and working the trigger is very intuitive. The recoil has been minimised, the weapon returns to the target naturally even during rapid fire. The ergonomics of the pistol has been brought to high standard by the overall rounding, removal of sharp edges and addition of the front cocking serrations to the slide. Also the new shape of the trigger and hammer has been arrived at to improve the shooting comfort and handling of the gun. The interchangeable backstraps in three sizes (S, M, L), allowing to adapt the weapon to the shooter's personal requirements, are part of the package. The pistol has an extraordinary capacity of 19+1 rounds of 9x19 calibre, or 15+1 rounds of .40 S&W calibre, respectively. As a standard the new steel sights with three luminescent points of long luminescence are fitted.
Omega
Retained is the well-proven Omega trigger mechanism, which allows, besides other advantages, an easy selection of the safety features of the weapon – choosing either a manual safety or decocking. The safety levers are ambidextrous, also the magazine catch could be handed as preferred. Every single weapon is factory-zeroed to 25 metres, the test target sheet is included in t
Product specifications
Brand

CZ

Productstatus

New

Caliber

9x19

System

Semi Automatic

Triggersytem

SA/DA

Magazinecapacity

9x19 capacity 19(21)

Weight (g)

860

Barrellenght (mm)

115

Total lenght (mm)

148x37,5x208

Stock material

Polymer

Stock

Ambidextrous
Show more
Show less