Cleaning rod for caliber .22 LR en larger by Niebling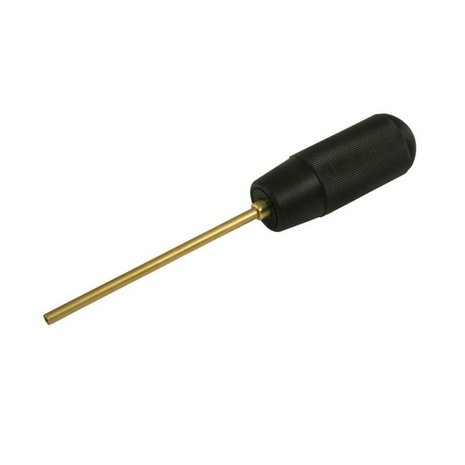 Product description
This quality niebling cleaning rod made of brass has bearings in the handle so that the brush follows the rifling in the barrel of the weapon.
The cleaning rod has an effective length of 10 cm and can be extended with pieces of 17cm.
The cleaning rod can be used for weapons from the caliber .22 / 5.5mm. and larger.
Total length: 17cm
Cleaning rod length: 10cm
Diameter cleaning rod 5mm
Thread: M4
Extensions with a length of 17cm are available on our shop.
Product specifications
Brand

Niebling

Caliber

From .22 / 5.5mm and larger

Length

100 mm

Thread

M4