Ballistol GunCer gun grease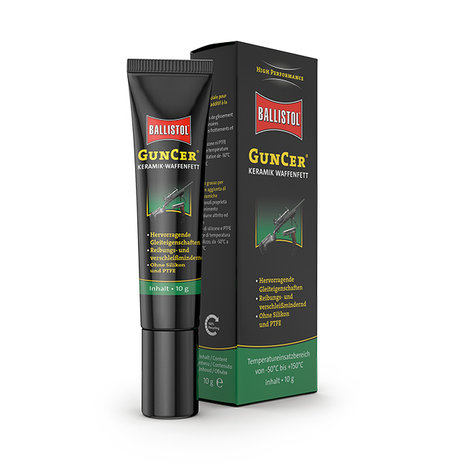 Product description
GunCer gun grease is a grease with the properties that it adheres well to moving parts and that it prevents the friction and wear of metal parts.
This grease is very suitable for semi-automatic weapons where the bolt or slide moves quickly. GunCer grease does not contain silicones or PTFEs and is therefore better for health and the environment.
It does not affect plastics and does not become thick and hard like many other greases.
Tube 10 gr.