Balsin Gun Stock Oil by Ballistol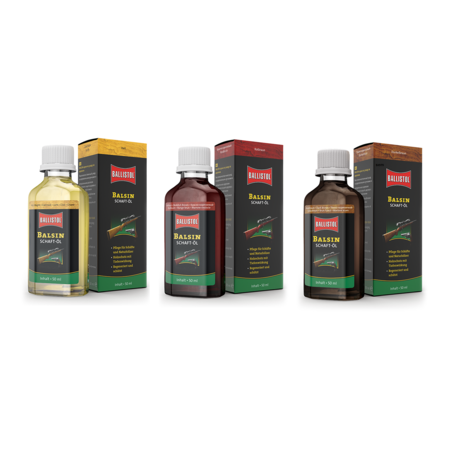 Product description
With Ballistol Balsin oil, dried and weathered wood becomes water-repellent and weather-resistant. At the same time, this oil gives the wood a beautiful silky shine and keeps the old its own color.
After shooting or after hunting, apply the oil with a clean, lint-free cloth and leave it on overnight, then wipe the excess oil off the wood with a circular motion.
For new and untreated wood, sand the wood smooth with a sandpaper with a grain of at least 400. Clean the wood well with a lint-free cloth. Then apply a generous amount of oil to the wood and let it soak overnight, then rub away the excess oil. Repeat this process for a deeper color and bright shine.