VFG Cleaning pellet 7.5 mm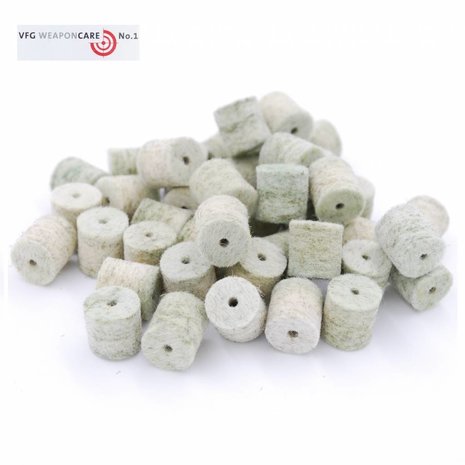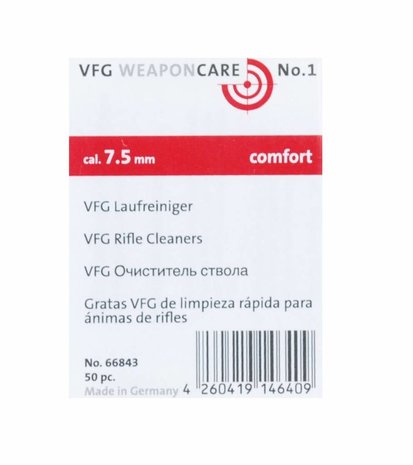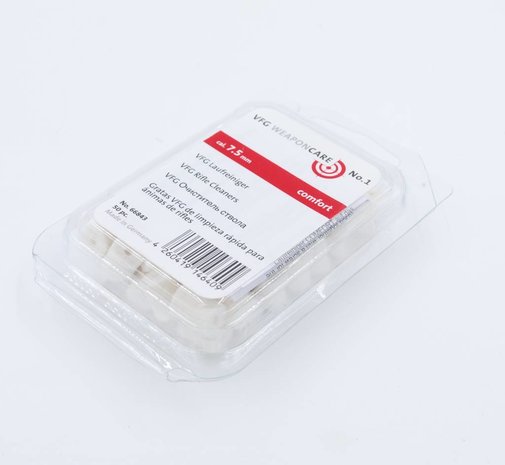 Product description
VFG Barrel Cleaning Pellets 7.5 mm.
With the VFG barrel cleaning pellets it is very easy to clean and maintain the barrel of your sport or hunting rifle. The barrel cleaning pellets are available in different calibers. 
The barrel cleaning pellets can be simply attached to the adpater and pulled through the weapon, we also sell different cleaning kits that are compatible with the VFG barrel cleaners.
Suitable for the following calibres:
.30-06 Sprfd.
.300 Win Mag
.308 Win
.32 S&W
 7.5 mm
 7.62 mm
 7.65 mm
box of 50 pcs.