Himalaya Active ladies sweater by Pinewood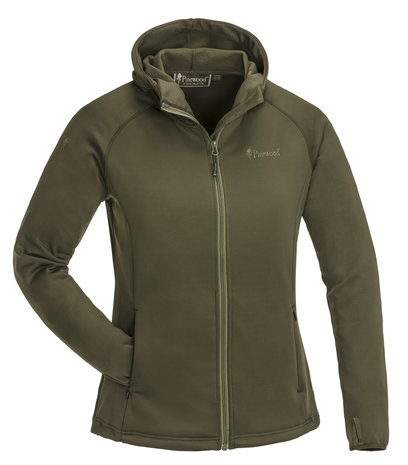 Product description
The Himalaya Active is a thin sweater ideal for the active user, the material used for this sweater is a highly elastic powerfleece, which provides maximum flexibility and comfort.
The inside of this seater is brushed and gives a pleasant and comfortable feeling. The ends of the sleeves are provided with thumbholes, and the sweater has 2 side pockets with zippers. Hem and hood are adjustable
The sweater has a feminine cut and is ideal for warmer days.
Material: 95% Polyester, 5% Elastane
Available in: Olive Green (713).
Click here for the size chart