Huma-Air Mod 40-4 /0 Airgun Silencer 1/2 UNFx20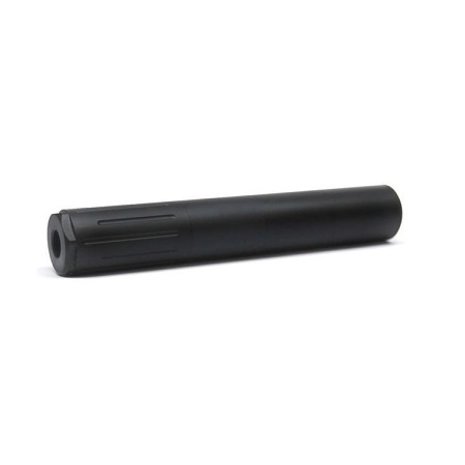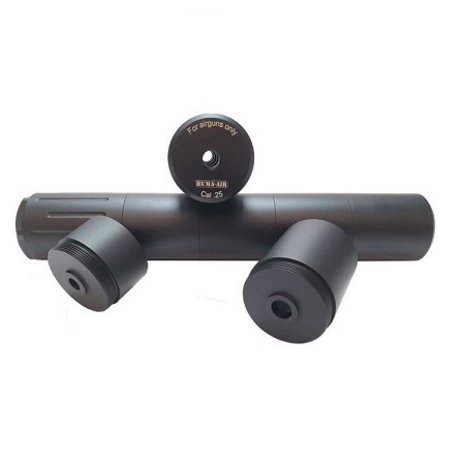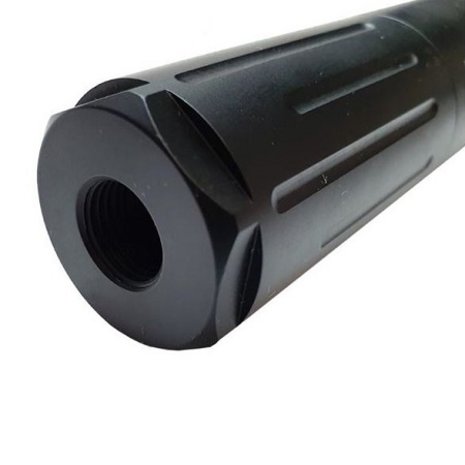 Product description
This HUMA-AIR airgun sound moderator with a diameter of 40mm consists of 4 parts, 1 part with a chamber with 1/2 UNF 20 thread and then 3 parts with an end cap on the last part.
Each chamber is equipped with a ballistic kevlar damping material that reduces the noise level.
It is possible to add 20 and 40mm parts to the moderator and thus further adjust the sound, or the damping material can be removed to create a hollow chamber.
This airgun sound moderator is suitable for 6.35, 5.5 and 4.5mm air rifles.

Material: Aircraft Aluminium
Number of 40 mm chambers: 4: 1x Startpiece + 3 extra chambers
Number of 20 mm chambers: 0
Weight: 216 Gram.
Lenght: 187 mm.
Diameter: (Outside) 40 mm.
Tread size: 1/2UNFx20 
Finish: Satin black anodizided