Hatsan Blitz Full Auto PCP Airgun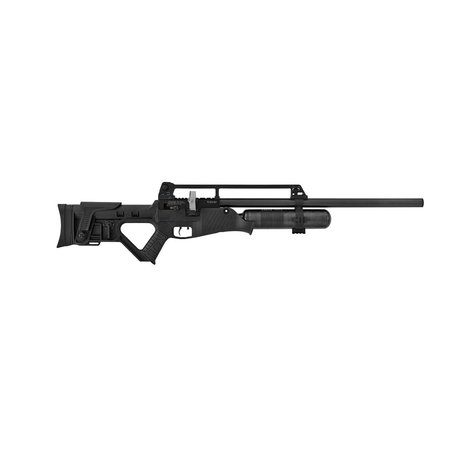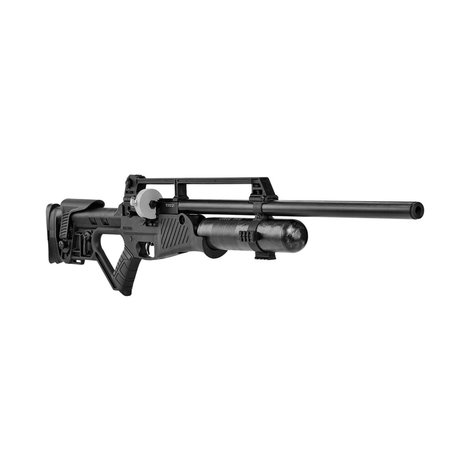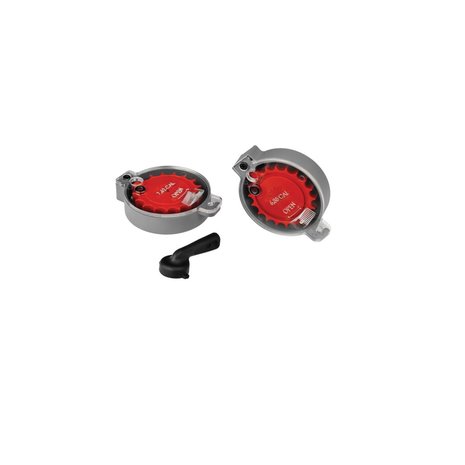 Product description
This powerful PCP rifle from Hatsan can fire both fully and semi-automatically. This 7.62mm powerhouse has an energy of no less than 72 Joules!
The rifle is equipped with an 11mm and 22mm rail to attach a rifle scope and has a picatinny rail 3 times around the cylinder for a bipod, lighting or other accessories.
The precision barrel is fully equipped with so-called "shrouded" barrel and has a choke at the end which greatly improves the accuracy of the weapon!
Included are three 16 shot magazines for quick and easy reloading!
Product specifications
Brand

Hatsan

Productstatus

New

caliber

7.62 mm

Powersource

PCP

Energy (in Joule)

72

cockingsystem

Full-Automatic / Semi-Automatic

Magazinecapacity

16

Safety

Yes

Weight (gram)

4000

Total length

1150

Sights

Yes, Open Sights

Including scope

No

Mounting rail

11mm & 22mm dovetail

Stock

Ambidextrous

Stock material

Polymer
Show more
Show less